Furthering our commitment to innovative, strategic recruiting
Our multidisciplinary advisory board comprises executives we've selected from across the country. This talented group advises TalenTrust on today's business landscapes and specific challenges, with a focus on the diverse industries we serve: construction, engineering, healthcare, and manufacturing.
We are grateful that our colleagues and former clients generously share their time and wisdom with us. Their diverse expertise and experience add great value to the strategic recruiting and human capital consulting services we provide our rapidly growing clients—while helping drive TalenTrust's own continued growth. They make us stronger and better in every way.
The Executive Members of Our Advisory Board Are:

Melinda Caragan,
Vice President of Administration at Critical Alert, Jacksonville, FL.
LinkedIn
Ms. Caragan applies her expertise in team building, account management, and employee relations at Critical Alert, which promotes a solution-set of enterprise software-based products, services, and strategies for community-based and independent hospitals.

Ronny Mosston,
SVP Human Resources, X4 Pharmaceuticals | Patient Engagement, Cambridge, MA
LinkedIn
An entrepreneurial HR leader recognized for building high-functioning organizations and teams, and sustainable and scalable partnerships to align and achieve joint business objectives, Ms. Mosston has worked in a variety of industries including Biotech/Pharmaceuticals/Life Sciences, Executive Search and Recruitment, and consumer products.

John A. Page,
Chair, Vistage Worldwide, Greater Chicago Area
LinkedIn
Mr. Page has more than three decades in corporate turnaround, growth, and senior-level management, including CEO of the world's largest healthcare IT group.

Leann Reynolds,
Leann Reynolds,
Senior Consultant at Self Employed and former CEO of HomeWatch CareGivers, Denver CO.
LinkedIn
Ms. Reynolds is an experienced CEO with a demonstrated history of working in the hospital & health care industry. She is skilled in nonprofit organizations, entrepreneurship, team building, public speaking, and insurance.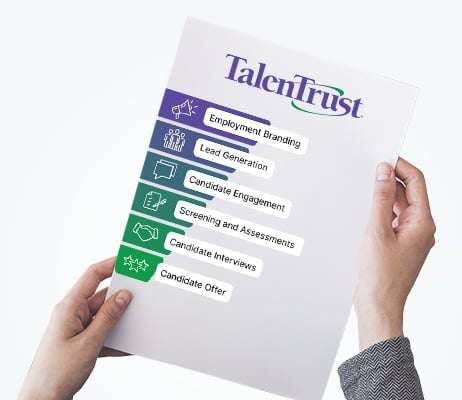 Why we stand apart
Our Recruiting Process
We are not your typical recruiter! We view recruiting as a sales process. Using our proven, holistic, and personal approach, we build you a pipeline of highly qualified candidates with the right culture.