The Hybrid Gap: How to Create the Ideal Work Environment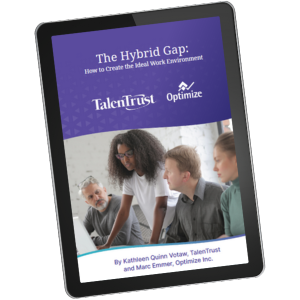 According to Gallup, there has been a steady decline in employee engagement over the last year, right around the time many companies brought their employees back into the office.
There is a great divide between employers and employees, who have differing opinions on the value of remote work. Our resource focuses less on whether companies should be hybrid, and more on how to create the ideal work environment. It reveals the activities that are productive in hybrid, and those which require in-person collaboration in order to help you bridge the gap in your own organization.
Additional Resources
Remote, Hybrid, & Flexible Work