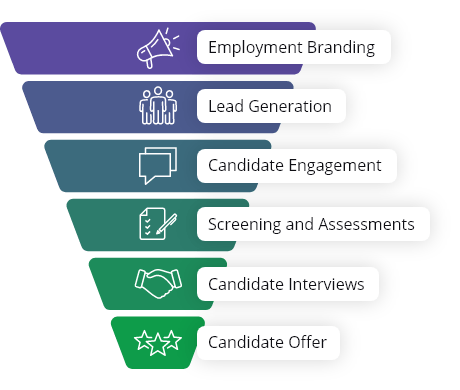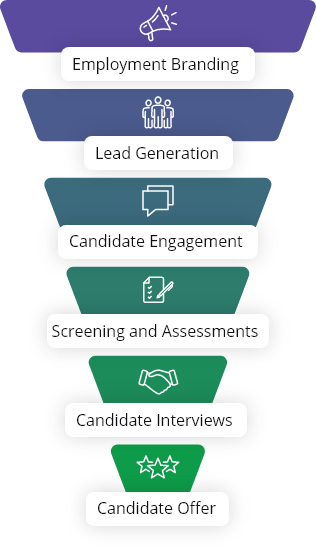 On a scale from -100 to +100, the average Net Promoter Score (NPS) for recruiting firms is +11 and for consulting firms is +18.
Our NPS of +57 stands out.
We are not your typical recruiter! We view recruiting as a sales process. Using our proven, holistic, and personal approach, we build you a pipeline of highly qualified candidates with the right culture fit to fill critical roles now and serve as a resource for quickly filling future openings. Partnering with TalenTrust enables you to make a predictable, scalable investment in recruitment with a guaranteed outcome, a benefit unique within our industry.

Client Reviews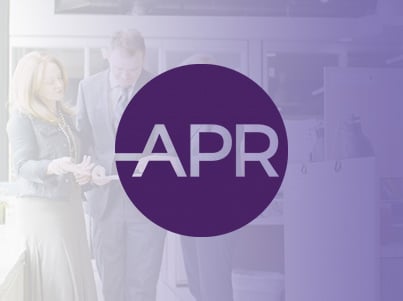 Exceptional Service!
I would recommend TalenTrust to other business leaders. They can augment your current HR team in a variety of ways – from recruiting to data analysis and insight on key talent and culture trends. TalenTrust is a valuable strategic partner.
Teresa Charles VP Human Resources, APR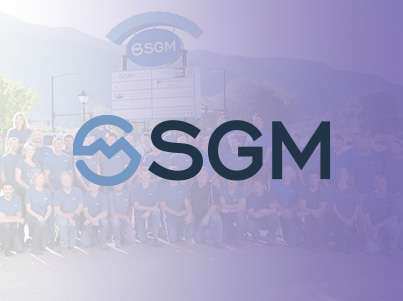 Broader Spectrum
Our partnership with TalenTrust gives SGM the ability to reach a broader spectrum of potential candidates, particularly those that might not be actively looking to change jobs but might consider an opportunity when they hear about it.
Matt Webster, COO, SGM Engineering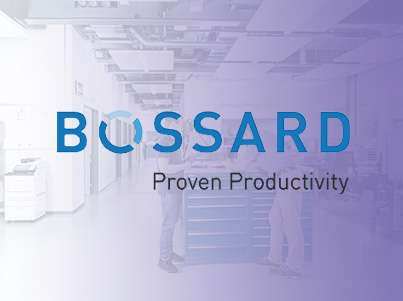 Extension of our Team
The results of our partnership have been very positive. TalenTrust serves over 30 different hiring managers and the team has become experts on who we are, what our company does, and who will be successful in these critical roles. TalenTrust is truly an extension of our team.
Ted Krakantas, CFO, Bossard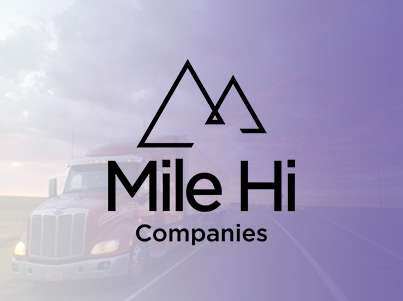 The Best Decision
The people that TalenTrust has helped us bring in have been incredible. Working with TalenTrust is one of the best decisions we have ever made.
Kristy Taddonio Mullins, CEO, Mile Hi Companies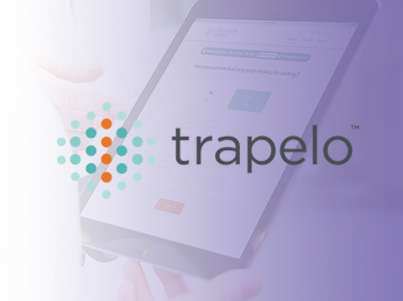 Good Talent
We needed good talent at the middle management level and didn't have the dedicated internal resources to develop and vet a pipeline of candidates.
Clynt Taylor, CEO, Trapelo Health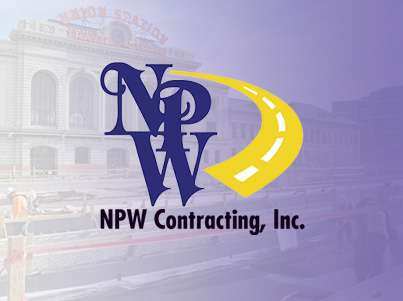 Well Worth It
The investment in TalenTrust has been well worth it, especially when we need to ramp up for growth. It is more expensive to be without people and run the risks of facing fines from our contractors. The tiered pricing and cash flow friendly model is awesome and helpful to scaling my business.
Helen Madden-Weis, President, NPW Contracting, Inc
MEET OUR FOUNDER + CEO
Author & Public Speaker Kathleen Quinn Votaw
Our founder knew recruiting needed a change. Rather than wait for it, she created it. Kathleen brings over 30 years of recruiting expertise to her books, speaking engagements, and as the leader of TalenTrust. When it comes to authenticity in hiring, she's the voice you need in the room. Kathleen was named a 2023 Colorado Titan 100 CEO and was a recipient of the Vistage Top Performer award for two consecutive years.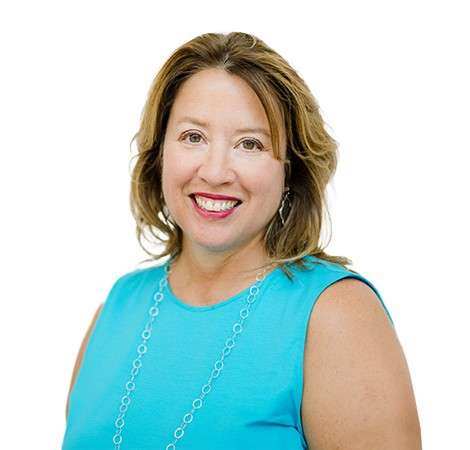 Founder and CEO, Kathleen Quinn Votaw, featured in: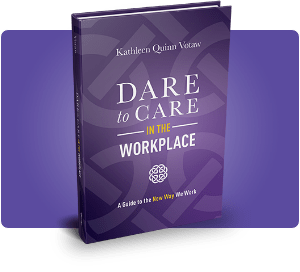 Dare to Care in the Workplace:
A guide to the new way we work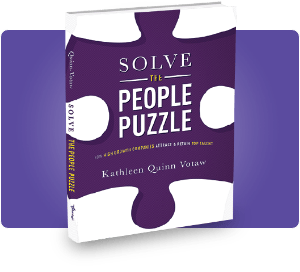 Solve the People Puzzle:
How high growth companies attract and retain top talent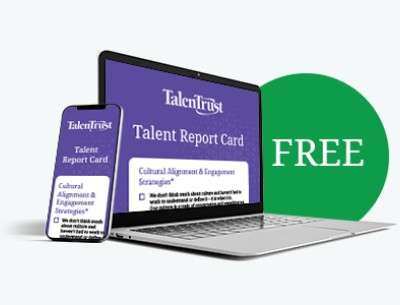 Get Your Free Talent & Culture Report Card
Your company's ability to find and keep people depends on a number of interrelated factors. Recruiting tactics is just one of them. Take our brief quiz to identify the strengths and opportunities in your human capital strategy and the gaps in your talent and culture strategies. Download your complimentary report card.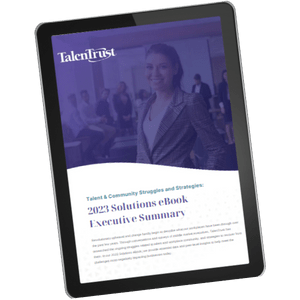 DOWNLOAD OUR EBOOK
Talent and Community Struggles and Strategies
Revolutionary upheaval and change hardly begin to describe what our workplaces have been through over the past few years. Through over 2,000 conversations and surveys of middle market executives, TalenTrust has researched the ongoing struggles related to talent and workplace community, and strategies to recover from them. In our 2023 Solutions eBook, we provide essential data and peer-level insights to help meet the challenges most negatively impacting businesses today. Download our 2023 solutions eBook to read more about the areas of struggle your business is facing and strategies to overcome them.
Our Resources
FIND ALL YOU NEED TO KNOW ABOUT RECRUITMENT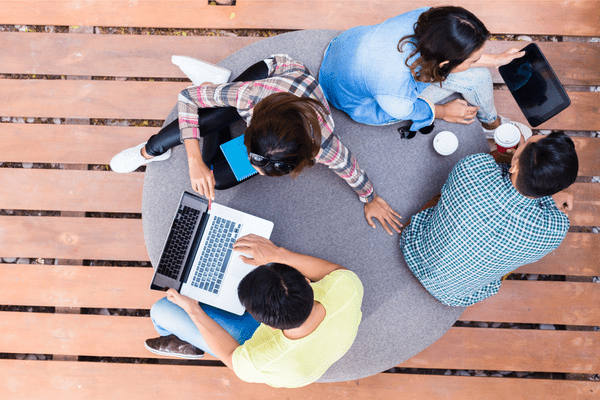 News & Events
What is Employee Experience and Why Does it Matter in 2023?
The reason most employees leave boils down to this: You haven't put your people first. It's not the money, the perks, or the promotion. It's all three and so much more that create the essential emotional connection people are looking...
Learn More