A Process and Pipelines of People Save You from Crisis Hiring
Hiring great people is the #1 priority for every growing company. But the people you need don't simply show up when you need them most. No, it takes a strategic, predictable, and consistent process that includes building a pipeline of candidates with the skills and culture-fit you need throughout your organization every day in order to thrive. Invest in the right place, your people, and TalenTrust will provide the resources you need to get the results you want—guaranteed.
Recruitment Is a Sales Process
Your Partner for Results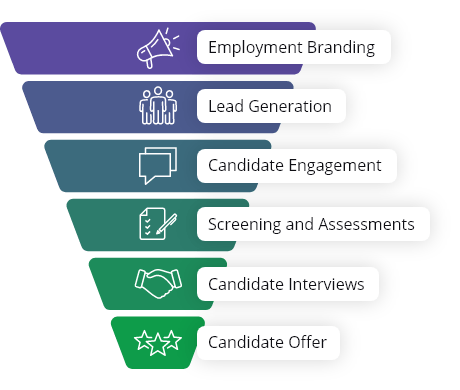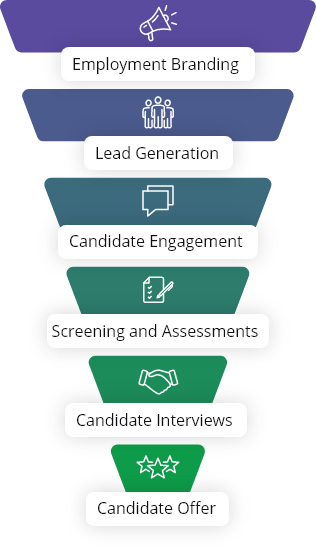 GUARANTEED OUTCOME:
Our proven, robust process drives results – filling critical roles and assuring cultural fit.
EXECUTION:
You gain a collaborative, expert team to drive this strategic process vs individual recruiters to manage tactics.
MEASUREMENT:
We evaluate results and improve efficiency + effectiveness at each stage of this process.
PASSIVE CANDIDATE SOURCING:
We use extensive sources to identify the most qualified potential hires, including those who are not actively searching.
CANDIDATE ENGAGEMENT:
As in sales, we create 8-12 compelling touchpoints using email, text, phone, social channels, etc.
CANDIDATE CHOICE AND SELECTION:
We compare multiple candidates and help you hire with confidence, based on data vs gut.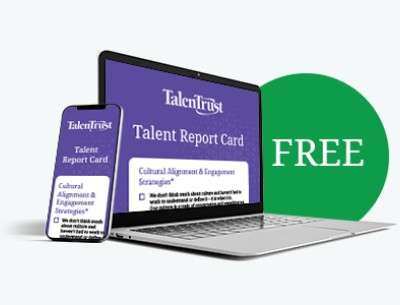 Get Your Free Talent & Culture Report Card
Your company's ability to find and keep people depends on a number of interrelated factors. Recruiting tactics is just one of them. Take our brief quiz to identify the strengths and opportunities in your human capital strategy and the gaps in your talent and culture strategies. Download your complimentary report card.
Our Resources:
FIND ALL YOU NEED TO KNOW ABOUT RECRUITMENT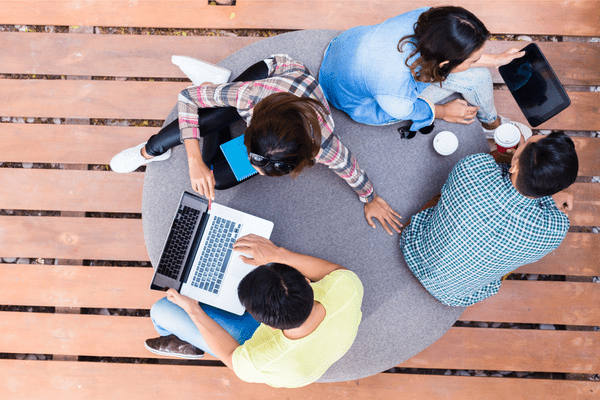 Blog
What is Employee Experience and Why Does it Matter in 2023?
The reason most employees leave boils down to this: You haven't put your people first. It's not the money, the perks, or the promotion. It's all three and so much more that create the essential emotional connection people are looking...
Learn More