Tailored Solutions for Every Business Need
Hiring great people is the #1 priority for every growing company. But the people you need don't simply show up when you need them most. No, it takes a strategic, predictable, and consistent process to attract the right talent to grow.
TalenTrust's Recruitment Solutions
At TalenTrust, we believe that one size does not fit all when it comes to recruiting. Some com

panies need top quality candidates with a more hands-off approach, and some need a more holistic approach that engages candidates from start to finish. We have a variety of recruiting solutions to fit your needs.
our continegent recruiting offering includes:
Assigned Recruiter
Discovery & Implementation
Candidate Sourcing
Candidate Screening
Up to a 3-month retention guarantee
includes Everything in our Contingent offering plus:
Hiring Manager Recruitment Support
Offer Management
Monthly Status Updates
Recruitment Tools
Up to a 6-month retention guarantee
includes Everything in our Commited Search offering plus:
Candidate Engagement & Nurture
Market Research
Compensation Analysis
Screening/Interview Guide
Candidate Assessments
Business Reviews
Fulfillment Guarantee
Up to a 12-month retention guarantee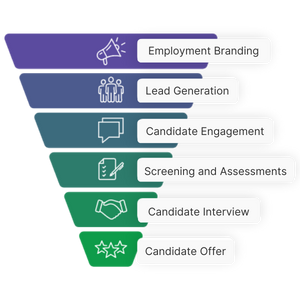 Strategic Recruitment
Using our proven, holistic, and personal approach, our team of experts will build you a pipeline of highly qualified candidates with the right culture fit to fill critical roles now and serve as a resource for quickly filling future openings.
We manage the full cycle of recruitment starting with maximizing your employment brand and job postings, thorough candidate nurture/engagement, interviews, and the final offer. Let us do the work for you so that you can make hiring decisions with ease.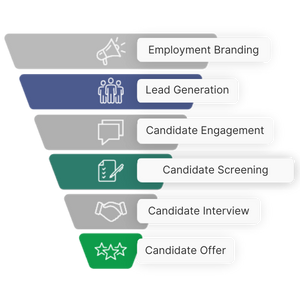 Committed Search
Our committed search offering helps you achieve your hiring goals at an affordable price while still providing you with much more than a typical contingent recruiter would.
You are assigned a recruiter who sources and screens candidates, provides hiring manager support, conducts monthly status updates, and helps manage candidate offers.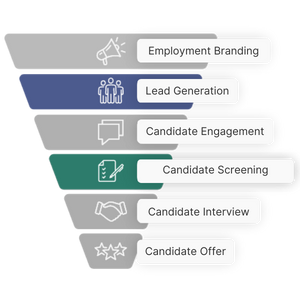 Contingent Recruiting
A full-cycle recruiting approach isn't right for everyone. Sometimes you need quality, pre-screened candidates that are selected with your business in mind.
Our contingent recruiting offering gives you an assigned recruiter who learns your business needs and provides you with top talent to supplement your hiring process.
Not sure which option is right for you?
That's okay! Click the button below and take 2 minutes to answer a few simple questions about your current recruitment efforts and find out which of our service offering is best for your organization.
Contact Us to Get Started
Recruitment Resources:
USE OUR FREE RESOURCES TO HELP IMPROVE YOUR RECRUITMENT PROCESSES TODAY