Positions We've Filled
Estimator
VP of Sales
Inside Sales Associate
Field Sales Representative
Business Development Executive
Account Manager
Territory Sales Manager
Chief Revenue Officer
Sales Manager
Get Started Today!
Fill out the contact form below or schedule a meeting for a free consultation.
The "Right" Salespeople Are Driven by Intimacy
If your business involves complex sales, you need to be recruiting intimacy-driven salespeople capable of meeting your customers where they are and loving the opportunity to do it. These are the relationship builders you need to grow your company, and yet you don't see "driven by intimacy" listed as a desired trait on many job descriptions. The concept of what it means to be intimate with your customers is an issue across industries and businesses, and yet it seems to have gone missing from consideration when it comes to both culture and recruiting.
Great salespeople have a number of traits in common: good listeners, organized and prepared, ask good questions, okay with silence, comfortable talking about money, and impeccable at follow-up, among others. But the thing that makes customers "feel" truly understood in an intimate way is when your company culture matches theirs.
No matter the industry, your specific mission and culture are unique, which means you need to recruit and retain people who fit with your organization in all of its aspects. They are worth many times over what it may take to find and keep them. They are your "right" people and there are ways to discover who and where they are.
TalenTrust helps you develop a recruitment strategy that makes "intimacy-driven" your most important requirement for sales and creating intimacy in your workplace a priority. The result? Long-lasting, profitable relationships that both your salespeople and customers feel and value.
Recruitment Is a Sales Process
Your Partner for Results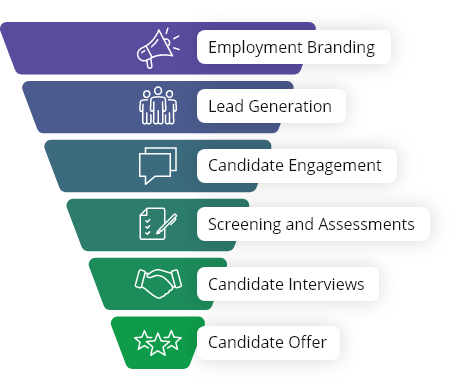 Based on our proven process, we'll help you develop strategies that reflect the specific interests and concerns of sales talent. For example:
Develop a pipeline of qualified candidates so you have a broad choice of "right" people for critical roles whenever the need arises.
---
Develop and implement short- and long-term candidate engagement and marketing strategies to address current and future hiring needs.
---
Assess for the ability to drive intimacy and deep connection in customer relationships, for cultural fit, and for the components most important to your industry and clients.
---
Establish a people-first mindset and incorporate things like flexibility, inclusion, and opportunity into your culture where possible to maintain your competitive position in the talent market for both recruitment and retention.
---
Establish a people-first mindset and incorporate things Incorporate cutting-edge technologies in your recruiting practices and in your culture to attract younger generations.
What Are Others Doing?
There's never been a better way to learn than hearing stories. Read a few favorite recruitment success stories from our healthcare clients.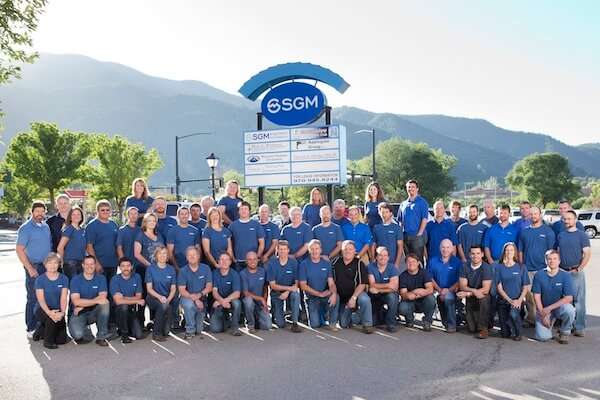 The Challenge Since 1986, success at SGM has been built upon three key tenets: building deep and strong client relationships, understanding each client's uniqueness, and assembling the best talent for the team....
Learn More
Our Sales Recruitment Services
Retention & Recruitment Resource Center
Not quite ready to get started? That's okay! We have a variety of resources that can help you make improvements in your business' retention and recruitment strategies immediately. Check out our resource center containing a variety of downloadable resources and other materials focused on helping you better attract and retain top talent in today's challenging labor market.

Give us a call:
303-747-6657