Thinking Short-term is Being Short-sighted
Kathleen Quinn Votaw & ITR Economics
The quest for immediate profits and quick payouts over the past couple of decades is neither the right nor the most profitable way to operate a business. "Short-termism" runs counter to business sustainability and employee wellbeing—the hallmarks of today's healthiest organizations.
We're looking toward resumed growth in the second half of 2023. CEOs with a strong vision for the long-term future of their companies will be the ones capturing next year's growth opportunities. They will successfully recruit and retain top talent. If things are a bit slower at this moment, it's an excellent time to get your team together and plan for the busier time ahead.
Consequences of Short-termism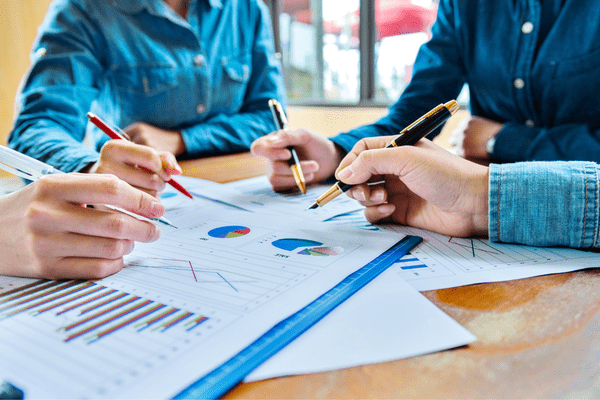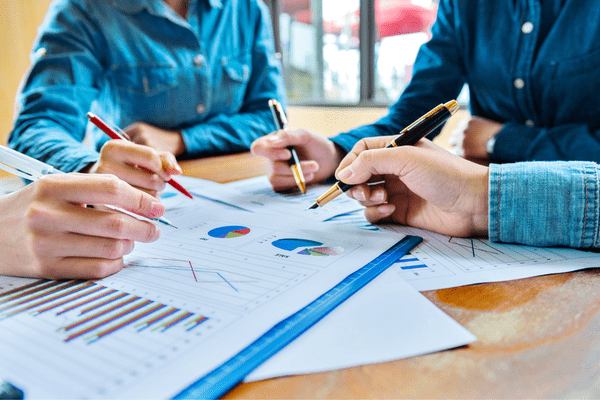 In the current economic environment, investors all too often sacrifice long-term economic value for short-term boosts in share prices and profits. At the same time, management focuses on cost-cutting and increased pricing, motivated primarily by perks and bonuses. The fallout from their actions or lack of action is left for others to deal with after they're gone.
We see the consequences mainly in terms of a company's most critical asset, it's people. What people demand from their employers today is humanity, and that's exactly what short-termism is gutting from our workplaces. Here's what we're seeing:
Shorter leadership tenure, meaning a lack of vision and purpose for future growth and success
Employee burnout and quiet quitting, lowering productivity and performance
Less spent on training and development, undermining innovation and customer service
Lack of a sense of safety and wellbeing, lowering cultural cohesiveness and decreasing retention
Damaged market reputation and employer brand, limiting recruitment
TalenTrust has found in its own recent surveys of middle market companies that leadership development is one of three top struggles they face. 78% of respondents rated themselves as insufficient or failing in this area. 84% of them also rated themselves insufficient or failing in strategic recruitment.
All of this loudly says that now is the time to rethink and plan for both the booming times and struggles ahead. When it comes to your people, creating a positive employee experience (EX) is the best investment you can make in any environment. And the ROI of EX is based more on being human centered than on the dollars you spend.
The ROI of Employee Experience
When you have the right people onboard, in the right seats, equipped with the required tools and training, they will catapult your growth when opportunity arises. As current employees grow into new roles, they'll have the expertise to train new hires and cross-train or upskill colleagues. They'll set everyone up for success in the coming resumed growth period and beyond.
As with every business initiative, recruiting talent is a process, very much like a sales process as you build your employer brand and a pipeline of candidates. Retention is also a process, heavily dependent on how humane a culture you develop. The success of your recruiting and retention efforts is based on the employee experience (EX) you create for candidates and employees. With that in mind, as you plan for the kind of skills and number of people you need to grow, you also need to plan what you'll do to create an exceptional EX.
Successfully hiring and keeping people increasingly means looking inside your organization for opportunities to upskill, cross-train, or promote the people you already have. Not only can you fill your candidate pipeline with people you already know fit your culture, you can increase retention by offering employees personal and professional development. Whether your business isn't growing as fast as it has in the past, or you're planning for resumed growth in the near future, grow the people you have!
ITR Economics' business cycle theory, part of the firm's unique methodology, serves as a reference to help businesses make the right decisions at the right time.
"A lot of our clients are in Phase C, Slowing Growth, but are still expected to experience ongoing growth in 2023. While there are many strategies you can focus on during slower months, we agree with TalenTrust that cross-training your employees is a necessary effort in today's labor market. As they say, not only will it help with retention of the employees, but it will help your business be in an even better position when activity starts to pick back up." – ITR Vice President of Sales & Marketing Kimberly Clark
When you maximize your employees' time by helping them learn new skills and improve existing skills, they will be fully prepared to help your company tackle the next business cycle phase.
It makes no sense on any level that leaders continue to worry only about the short term. Companies are communities of people who care about purpose and one another. Short-termism is not only short-sighted, but it's hurting businesses, and people, over the long term. This is not sustainable. Companies that look ahead and plan now will have the edge next year and way beyond.