Positions We've Filled
Managing Director
General Manager
Data Analyst
HR Manager
Recruiter
Director of Finance
VP of Operations
Network Administrator
Software Developer
Get Started Today!
Fill out the contact form below or schedule a meeting for a free consultation.
Our Proven Process Applies Across All Businesses
All businesses have one common need: find and keep great people. Recruiting the right people with the right fit is crucial to growth and yet many companies seem to be failing at it because they don't understand that recruitment must be strategic and cultures human centric. They are doing things the same old ways—the wrong ways. And they're losing the talent war. If candidates are turning down your offers and your retention numbers are slipping, TalenTrust has the solution to turn those numbers around.
TalenTrust's innovative and proven recruitment model delivers exceptional results for companies in diverse industries and locations nationwide. Our expert process is comprehensive, cost-effective, affordable, cash-flow friendly, and backed by our 12-month retention guarantee, which is unheard of in this industry.
In order to compete for talent today, you need to rethink your recruitment process:
Understand what attracts people to work for you or to leave
Become more data-driven
Apply a sales- and marketing-like approach to recruiting
Integrate effective new recruiting tools and technologies
Build your culture around purpose and relationship
It's not one thing, it's everything you do that creates better long-term results. TalenTrust brings that everything together for you.
Recruitment Is a Sales Process
Your Partner for Results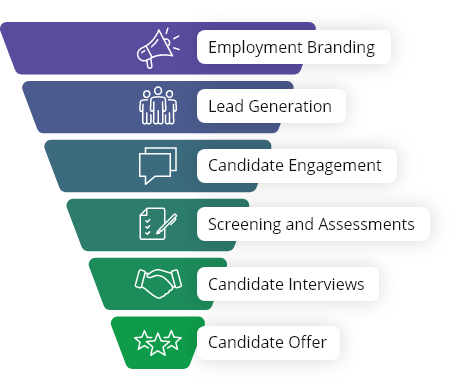 Based on our work with diverse companies and proven process, we'll help you develop strategies that reflect the specific interests and concerns of today's talent. For example:
Develop a pipeline of qualified candidates so you have a broad choice of "right" people for critical roles whenever the need arises.
---
Develop and implement short- and long-term candidate engagement and marketing strategies.
---
Use assessment data to ensure you hire people who fit your culture.
---
Establish a people-first mindset and incorporate things like flexibility, inclusion, and opportunity into your culture to maintain your competitive position in the talent market for both recruitment and retention.
---
Incorporate cutting-edge technologies in your recruiting practices and in your culture to attract younger generations.
What Are Others Doing?
There's never been a better way to learn than hearing stories. Read a few favorite recruitment success stories from our clients.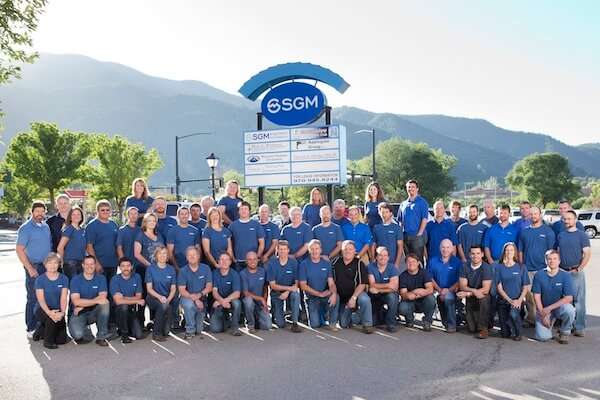 The Challenge Since 1986, success at SGM has been built upon three key tenets: building deep and strong client relationships, understanding each client's uniqueness, and assembling the best talent for the team....
Learn More
Retention & Recruitment Resource Center
Not quite ready to get started? That's okay! We have a variety of resources that can help you make improvements in your business' retention and recruitment strategies immediately. Check out our resource center containing a variety of downloadable resources and other materials focused on helping you better attract and retain top talent in today's challenging labor market.

Give us a call:
303-747-6657