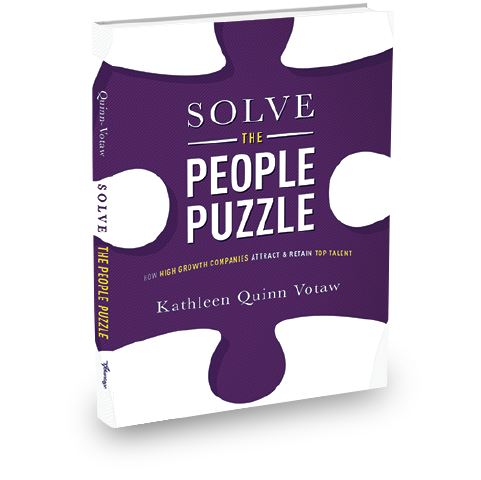 Our Book
Solve the People Puzzle:
We Wrote the Book on It!
People are the biggest puzzle for most organizations. Stop pretending it's easy and start being strategic. Give recruitment and retention the same kind of focus you give to acquiring and keeping your customers. Until you do, you'll be behind the curve. That's not good for your employees, culture, or bottom line. Solve the People Puzzle will challenge you to think differently and drive growth by building relationships and putting your people first.
Reviews
"If you want to grow your business, you need this book. It's great perspective for any business leader who strives to stay ahead of the curve."
— Joe Assell, President and CEO, Golftec
"This book provides a comprehensive assessment of proven leadership lessons. Various examples help illustrate how to continuously improve as a person, a leader, and an organization."
— Ralph W. Christie, Jr Chairman of the Board, Merrick & Company
Download a Free Chapter
Enter your information to receive your free
preview of "Solve the People Puzzle."