Best Ways to Show Your People Come First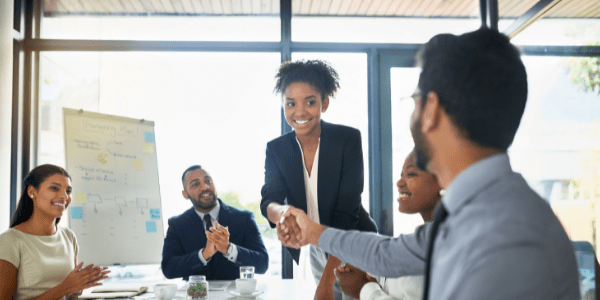 It makes sense, backed by a multitude of studies, that happy employees are more productive.
The question is: how do you go about making your employees happy?
The answer is: commit to putting your people first, before anything else.
That commitment needs to extend to leadership, culture, and treatment of individual employees in an integrated effort. Below, we offer ideas on what you can do at each of these levels to create an environment where people know they come first.
People-centered Leadership
People-centered leaders feel empathy, passion, and concern for the wellbeing of their people, building trusting relationships that enable people to perform at their best. These leaders share a number of important attributes that support healthy cultures as well as business success. People who lead with their humanity first empower others to be more authentic, kind, and attuned to feelings.
People-centered leaders connect deeply with their employees by:
Telling the truth—like it is, not as they'd like it to be.
Explaining their WHY.
Showing high levels of competence and accountability that bring results.
Building trust through empowerment—creating guidelines for things like employee decision-making and working remotely, and always having employee's backs.
Listening attentively to everyone at all levels and welcoming diverse opinions and perspectives. (Don't let feedback sit on a shelf, act on it quickly.)
Encouraging innovation—understanding that some ideas win, some fail.
Cultivating for new talent continuously so they don't risk hiring people who don't fit the culture or burning out current employees because positions go unfilled.
Using freelance workers to assist and support employees when needed.
Understanding it's okay not to know everything or have all the answers.
Embracing that they hire humans with all their complexities and relationships.
Adopting new tools and technology to support employees in creating and improving products and services.
Managing performance weekly, monthly, quarterly—or spur of the moment—rather than annually.
Prioritizing safety, health, and wellbeing.
Community-centered Culture
You're not simply building a company; you're building a community. It's not something you put into place in a day. It grows from the hard work of managing people with patience, persistence, and love over time.
When your culture is based on shared purpose, targeted and powerful recruitment strategies, inclusivity, and wellbeing; and when people are appreciated, celebrated, and supported as the valuable assets they are, you've built Camelot. Every member of your unique Camelot community will feel something special growing around them—something they want to contribute to with their best performance.
Four areas of focus for the greatest impact on culture:
Health and Wellbeing

What to do: Allow people to work where they're most comfortable and trust that they'll get the work done. Introduce stress reducing programs. Extend employee sick leave and time off for family care.
Connect employees with co-workers who share interests or family situations. Get employee input on when and how they'd like to return to work, and then get feedback on how well it worked.
Purpose/Mission

What to do: Communicate strategically to bring purpose to life across the organization, providing clarity, alignment, and motivation for employees to work toward shared objectives.
Communicate purpose to support agile teams in dealing with ambiguity. Incorporate mission and purpose in business agility and change initiatives.
Learning, Reflection & Transition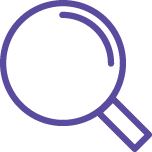 What to do: As a team, be curious and open minded in your observations. Be humble in listening to new ideas and data and willing to constantly innovate.
Share and compare what you've learned with other teams to maintain a culture of collaboration.
Welcoming Environment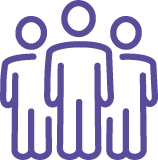 What to do: Consider the office furniture. Make it ergonomic and comfortable to prevent repetitive stress disorders and lower back pain or other issues.
Create a brainstorming room with comfy seating to encourage creativity and connection. Add some greenery to boost the spirit and add art to blank walls and empty spaces. Break up maze-like small spaces into more open work areas.
Employee-centered Perks
A paycheck is not enough on any level. People look for much more from their employers.
To attract and retain employees today, and because it's the right thing to do, we should provide employees the same positive experience and consideration we provide customers. There are so many meaningful ways to demonstrate on a very personal level how much we value our people. Copy or invent some that work for your employees and culture and let creativity reign.
Perks, benefits, and appreciation are even more meaningful when aligned closely to your mission, values, and goals. And it's important to get input from employees on what they'd like.
Break whatever mold you're in and make it fun and full of love. Here are some of our favorites:
Our staff meetings always include time for "shout-outs", especially for those that live our core values. Coworkers recognize one another for things they've done that reflect our values. These heartwarming and fun brief stories show our appreciation for one another and make sure extra effort and positive behaviors are noticed.
During the pandemic, when we all felt isolated, I baked goodies for each of TalenTrust's staff members and safely dropped them off at people's homes or mailed them with a personal note to our remote workers. My efforts enabled them to feel how personally I cared about them.
Health insurance and wellness have become critical in attracting and retaining top talent. Offer as much flexibility as you can, allowing people to choose the specific plans and benefits that match their personal needs. Consider providing paid time off (PTO), family leave, and remote work as options. If health and wellness are promoted as values, offer gift certificates for athletic gear and apparel, spa treatments, or gym memberships as rewards for meeting goals or special effort. Organize "office" walks or runs. Replace junk food in the breakroom with healthier choices. Sponsor employees' sports teams, or their kids' teams. And don't forget pets: pet insurance is a popular perk.
Words are great but easily forgotten. One of my clients offers an example of pairing words with a tangible form of recognition. On payday he asks hourly workers to come into the office for a catered lunch. Before they leave, he hands each of them their paycheck and personally thanks them. In addition, each employee is encouraged to invite a friend or two who would be a great fit to join their community. This is a brilliant way to connect with employees: recognition, appreciation, and recruitment all in one!
Offer professional growth opportunities: mentor programs, paid sabbaticals, tuition reimbursements, travel and fees to conferences, paid professional memberships, and lunch & learns are all good options.
Notice what people say about their hobbies, interests, or specific music, books, or food. When it comes time for a reward, treat them to a concert, event, or restaurant that reflects what they like. Reward them with cooking classes or a gift certificate to a local bookstore. Or buy a special book and gift it along with a personal note.
For outstanding performance, reward people with a destination trip or short getaway, or pay for a trip to visit family. Give them time off to volunteer at the place they choose.
Finally, recognition and celebration should be frequent—very frequent. But they don't need to be costly, like these that are free to give and highly valued

Give people a day off on or around their birthdays.
Recognize family events like marriages, births and major accomplishments or anniversaries.
Send a personal note of recognition or thanks to the home address
Smile in the hallway, say a kind word, lend a sympathetic ear, give a compliment
People have choices, so of course they choose to work where they know they're valued. People can feel when you're putting them first. It makes them happy and productive.
When you commit to being a human-centric leader committed to building a people-centered community where employees feel highly valued, the market will know. And the talent you need will be there for you.