Check in on checked-out employees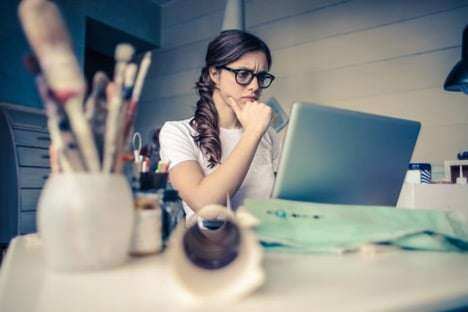 The top engagement questions to ask
By Kathleen Quinn Votaw
Seven out of ten U.S. workers are mentally checked out, costing organizations $450 to $550 billion in lost productivity each year. This, according to Gallup's March 2013 report, Engagement at Work: Its Effect on Performance Continues in Tough Economic Times. What about your employees? How engaged are they and how do you know? Following are critical reasons why you should understand the levels of engagement in your business, and the questions you should ask employees.
The Gallup study, their 8th on engagement, covering 1.4 million employees in 192 organizations, found that organizations with high engagement levels reported 22 percent higher productivity than those with low engagement levels. It's no surprise why: they have lower absenteeism and turnover; better health; and fewer safety incidents and quality issues. Engaged employees look out for one another and for customers; make fewer mistakes; and own their work results. They want to be there. They know what to do. And they understand how they fit into the overall purpose.
Engagement isn't just the latest buzz word. Gallup proves, once again, that it's a key competitive differentiator. Or as James Harter, Gallup's chief report scientist, puts it: "In good economic times, engagement is the difference between good and great. In bad economic times, engagement is the difference between sinking and holding your own." Unfortunately, this is often a hard point to get across to the C-suite, and unhappy and even hostile employees are left free to actively undermine success.
The 10 ultimate engagement questions
The most common approach to measuring employee engagement is, of course, surveys. The epic annual engagement survey is a useful tool, with quick and convenient yes-no or rated responses that make them easy on participants and help you see the overall picture. This is especially helpful in larger organizations.
The internal communication experts at Melcrum asked communications specialists to vote on a series of questions and came up with ten "ultimate" engagement survey questions:
How do you feel about coming to work every morning?
Does your manager inspire you?
Do the days you DO want to come into work outnumber the days you DON'T want to come into work?
Choose five words that best describe how you feel about coming to work.
Do you feel proud to tell people where you work?
Do you have the tools to enable you to do your job effectively?
Do you have the opportunity to contribute to decisions that affect you?
Do you understand how your role contributes to achieving business outcomes?
Do you trust the information you receive?
Do you feel valued for the work you do?
The problem with surveys
The problem is, these types of questions don't go deep enough. To ensure that you get to the reality of your engagement levels, ask focus groups open-ended questions on engagement topics that can inform your actual survey questions. Then, at intervals after the survey, ask two to five of these open-ended questions in "pulse surveys" to gain deeper understanding and measure change. Open-ended engagement questions are also a great way to start spontaneous conversations with individual employees or begin discussions at small-group CEO lunches with employees.
Here's a look at how some of the "ten ultimate questions" can be turned into open-ended questions that give you more information and more specific responses, inspired by communication consultant, Angela Sinickas, who analyzed the Melcrum study. You can do the same with other engagement topics.
Generally, how do you feel about coming to work in the morning?
What things have your managers done to inspire you over the years?
What makes you proud to work for this company?
What are the most important resources you have to do your job effectively?
In what ways do you contribute to the decisions that affect you?
Describe how your role contributes to achieving business outcomes.
What makes you trust the information you receive?
What makes you feel valued for the work you do?
What employees want
Of the 12 things the Gallup study found contribute to engagement, Dr. Harter says three of them are most important. Every organization should focus here first:
At work, I have the opportunity to do what I do best every day. If you aren't in the right job for your talents and comfort, how can you be engaged?
There is someone at work who encourages my development. In tough economic times, training and development are usually the first things to go. This is usually a mistake, but sometimes unavoidable. Reinstate it as soon as you can.
At work, my opinions seem to count. Decision-making authority and ownership are tightly linked.
Understanding engagement levels begins with asking the right questions and measuring the results. But you can't stop there; you have to accept the answers and act on them. It's your actions, based on a genuine interest in the welfare of your employees, that raise your employees' level of engagement and, along with it, your overall performance.