No More Waiting: Go For It Now!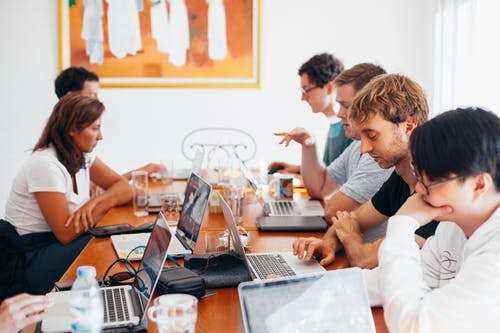 We've been waiting since about 2007. It's time to stop waiting and go for it. If your business isn't ready to expand and grow now, you risk losing out on top talent because your competition isn't waiting. They're snapping up the best of the best right now. If you're looking for a new job, it's time to check out the companies you want to work for. They are hungry for talented people.
Our economy should be in growth mode for the next six years (except for a small downturn in 2014) predicts economist Alan Beaulieu of Institute Trend Research, guest speaker at the Association for Corporate Growth (ACG) this month. Banks have money to lend. Businesses have money to spend. 2012 will be a fruitful year for all who take advantage of what are sure to be game-changing opportunities.
Employment trends
If CEOs don't rate talent management as their number-one priority, it's probably their number two. Starting now, every manager in your business should be thinking strategically and proactively about attracting and retaining the talent you will need to stay competitive. Top on HR guru John Sullivan's list of 2012 trends are:
Hiring competition will be intense and happen at a breathtaking pace in innovative industries like high tech and medical technologies. (You'll often have to decide whether you have time to develop an internal candidate or need to recruit for ready skills.)
Retention issues will dramatically increase and may become the highest economic impact area in talent management. (Even highly engaged employees will stick around only until a better opportunity comes along.)
Employers need to begin using a combination of internal and external social media to manage and develop employees.
More companies will realize that teamwork, learning, development, recruiting and other forms of sharing can be achieved remotely.
Employer branding will return. (Branding and building talent communities are the only two long-term recruiting strategies.)
Candidates will finally get the positive experience they deserve, now that the competition for talent is increasing.
My top three pieces of advice for companies and candidates in 2012
Businesses:
Retain your talent with a personalized approach for every employee and say good-bye to retention strategies that put everyone in the same basket. One size never fits all, no matter what you're trying to squeeze into where.
Whenever possible, trust your people to work from wherever they want to work to improve both recruiting and retention. If you don't trust your employees, they shouldn't be working for you.
Get rid of all unnecessary bureaucracy and let your people use their creativity, skills and intuition to achieve your goals faster and better.
Candidates:
Look inside yourself to determine what you are truly passionate about doing and what skills you need to learn or update to do your dream job. Things are opening up and it's a good time to reevaluate what's possible for you personally.
Look for clues about the culture of companies you're interested in. For example: do job postings list only requirements and responsibilities, or do they also include opportunities for employee growth and development? Research everything you can find on a company to ensure that you and the company are a match.
The best companies take time to write their job postings and the career sections of their websites. Build mutual respect by giving them quality responses, and don't respond at all to jobs you are not qualified to do.
"Go for it now. The future is promised to no one."—Wayne Dyer
Kathleen Quinn Votaw is founder and CEO of TalenTrust, a unique recruitment firm that helps companies find exceptional talent to accelerate their growth. TalenTrust LLC is located in Golden, CO. Kathleen recently completed a two-year term as president of the Association for Corporate Growth (ACG), Denver. Reach Kathleen at kvotaw@www.talentrust.com or 303-838-3334 x5.