"Post," yes. "Pray," not for talent.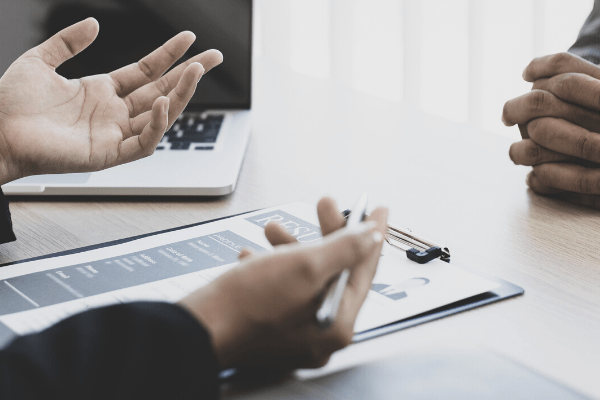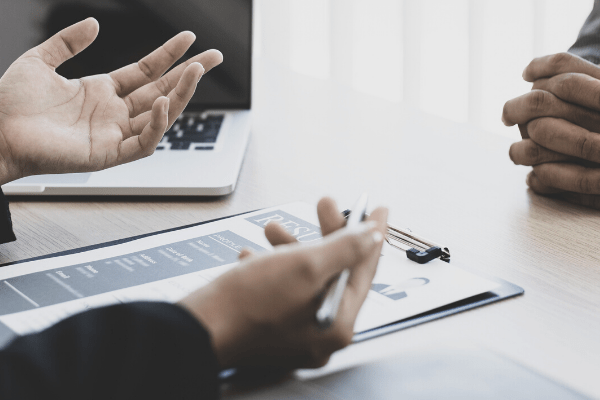 Talent sourcing at a time when jobs way outnumber candidates is the first critical step in a rigorous, strategic recruitment process. It may begin with writing and posting a job description but praying that your ideal candidate sees your ad won't help you find the top talent you need. And yet, a surprising number of organizations still depend almost exclusively on the old "post and pray" method to attract candidates.
Sourcing is the process of identifying and engaging people with the right qualifications and culture fit for your organization before they become actual job candidates. Successful sourcing in today's job market recognizes that people are likely talking to many other potential employers and probably have numerous options for employment. So, what can you do to convince them to consider you? The answer is, manage sourcing and the entire recruitment process the same proactive way you manage your sales process—and treat potential candidates like you do customers.
Think Like a Sales Rep
Like successful sales representatives, the best talent sourcers have a deep understanding of their organization's business needs, culture, and employer brand. They have equal understanding of what's important to job seekers today, including purpose, inclusiveness, and the flexibility to work from anywhere.
In January of 2022, "Fast Company" reported that 89 percent of workers expect a remote or hybrid work option as the pandemic eases. Flexibility can expand your geographic sourcing pool as well as help win over candidates. All of this enables sourcers to develop and sustain a steady stream of highly qualified leads to pass on to their recruiting team.
Sourcers are tasked with four objectives:
1. Researching where to find the best candidates
This includes appropriate job boards, search engines, social media, local technical colleges and universities, and networking websites, as well as the viability of holding job fairs and other candidate events. Social media and social networks rank ahead of ads, employee referrals, and job boards in today's job markets, with 92 percent of recruiters using them to source candidates, according to a 2021 CareerArc study.
And don't forget employee referral programs and hiring former and current employees. According to Indeed, the average total cost of a hire is $4,200. If you offer employees a generous fee of $1,000 or $2,000 for a referral who gets hired, you'll save costs—and boost morale as well. When you hire former employees or upskill current ones, you already know their skills and cultural fit; they require less onboarding and training time and costs; and you increase the morale of current employees.
2. Creating a compelling job post.
Details matter! The post should have a searchable title and provide an accurate description of the desired skills and experience preferred or required, and character traits you're looking for. It should also describe the most compelling aspects of your culture, for example: your mission and values; generosity of compensation and benefits; flexibility for remote and hybrid work; leadership philosophy and style; and diversity, equity, and inclusiveness (DEI) commitment. Refresh your employee value proposition (EVP) to reflect today's workplace expectations and feature it prominently.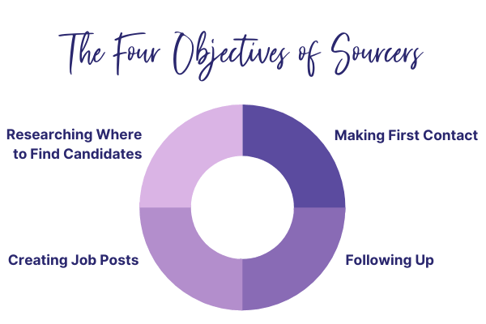 3. Making the first contact.
Share the ad on job boards, your organization's website and social media page, social media networks, and in print. Make sure your website has an irresistible careers page that promotes your organization as a great place to work (and make sure that it's true). Invite your employees, vendors, and followers to share the post with their networks.
4. Following up.
The first contact is only the beginning. Communicate frequently and respectfully with your potential candidates. Sourcers make the first impression on the market. Make it a good one and move speedily from post to recruiter. A slow, arduous process risks losing the candidate altogether.
Our tight job market means you have to source in places you might not have looked for candidates in the past: underrepresented groups like people with disabilities; younger and older people; people who have been incarcerated; and people who may not possess the skills now but can be upskilled.
Thinking outside the box can bring new diversity and inclusivity to your workplace, which in itself helps to attract top talent, enhance your brand, and increase your competitive position. Sourcing, and recruiting at its essence, is about connecting people.
Rather than praying for the right people, be open-minded and you'll find them in ways and places you never imagined.