Ready to Return to Robust Growth!- Thoughts on Jack Daly's Six Principles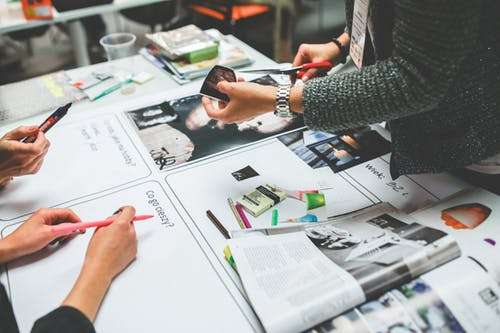 Ready to return to robust growth! ~ October, 2010
Thoughts on Jack Daly's six principles
I have to tell you, I'm done with the "new normal." Let's get back to business! It was in this state of mind that I recently attended a Colorado CEO Forum where I had the good fortune to hear speaker/author/trainer/coach Jack Daly. What a refreshing perspective he offered on the opportunities for robust growth in any market.
As entrepreneurs and business leaders, it's our responsibility to get this economy going again. With vision, the right people, and a culture of optimism and possibility, we can reclaim the path to robust growth right now. Here are nuggets from Jack on how to get back to the "true normal."
Care for your people
What are you doing to win over the hearts and minds of your employees? They aren't there to just fill a position; they are there to help your company grow. Your employees should be your best marketers, and they will be if you give them the tools and a reason to be passionate about your company. Make sure they understand what differentiates you from the competition, what your marketing goals are, and how their role in serving internal or external customers helps meet those goals. Give them the training and support they need to do their jobs and grow personally and professionally.
Embrace new technologies
Every new technology may not be right for your business, but you are certain to miss critical opportunities to grow unless you stay on top of innovations that may benefit your business. (Or worse, give those opportunities over to your competitors.) Yes, it takes time to keep up and to evaluate, but the cost of doing business as usual could be failure. New technologies can make your business more efficient and responsive to your customers, and help you attract talented young employees.
Develop simple systems and processes for sales
Virtually every good sales person resents any requirement that keeps them away from prospective customers. Tracking marketing and sales and a certain amount of recordkeeping are crucial to your overall sales system. But eliminating all the bureaucracy and complexity you can from the sales process will help keep your sales people motivated and out there selling, where they want to be, and you need them to be. Build your systems and processes around the best ways to sell, and forget the rest.
Create trust with your customers and employees
The best way to develop trust is to be direct and honest in your communications and follow through with integrity. That means never putting a "spin" on the truth; doing what is right rather than what is expedient; focusing on shared goals and teamwork or partnership—and not only listening, but hearing. Establishing trust creates loyalty that reduces employee turnover (and its costs), and makes customers want to do business with you, significantly increasing opportunities for sales and, with them, growth.
Create a pipeline of talent to grow your company
You don't just need people to grow, you need the right people—and that takes planning. Your pipeline should fill from both ends. Externally, always be open to talking to good people interested in working for your company so that when you have an opening, you have a number of qualified candidates to choose from. Internally, provide professional development and leadership training to employees who want to take on more responsibility. Make succession planning an important part of your strategic plan.
Don't show up unprepared in anything that you do
Abe Lincoln said: " Give me six hours to chop down a tree and I will spend the first four sharpening the axe. " Simple, wise advice. As everything around us accelerates, take a little time to prepare yourself, your people and your company before taking action. You'll outperform everyone else, be more productive and grow faster in the long run.