TalenTrust's CEO Named to the 2023 Colorado Titan 100
Titan CEO and headline sponsor Wipfli LLP are pleased to announce Kathleen Quinn Votaw, Founder and CEO of TalenTrust, author, and speaker as a 2023 Colorado Titan 100. The Titan 100 program recognizes Colorado's Top 100 CEO's & C-level executives. They are the area's most accomplished business leaders in their industry using criteria that includes demonstrating exceptional leadership, vision, and passion. Collectively the 2023 Colorado Titan 100 and their companies employ upwards of 50,000 individuals and generate over $37 billion dollars in annual revenues. This year's honorees will be published in a limited-edition Titan 100 book and profiled exclusively online.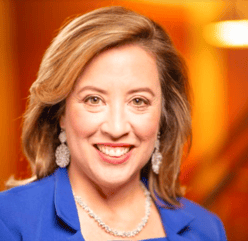 "The Titan 100 are changing the way that business is done in Colorado. These preeminent leaders have built a distinguished reputation that is unrivaled and preeminent in their field. We proudly recognize the Titan 100 for their efforts to shape the future of the Colorado business community. Their achievements create a profound impact that makes an extraordinary difference for their clients and employees across the nation." says Jaime Zawmon, President of Titan CEO.
Kathleen Quinn Votaw is a leading authority on resolving the #1 concern of CEOs across the country: How to find and keep top talent. She is the author of two books: Dare to Care in the Workplace—A Guide to the New Way We Work; and Solve the People Puzzle—How High-Growth Companies Attract & Retain Top Talent, and host of the podcast Dare to Care in the Workplace. She is a widely published author of articles on recruitment, retention, culture, and leadership, and a highly regarded expert and speaker on what it takes to thrive when the ground keeps shifting.
As Founder and CEO of TalenTrust, a certified Women Owned Business that provides outsourced strategic recruiting and human capital consulting to middle-market companies across the U.S, Ms. Quinn Votaw has won numerous awards including: finalist for the Denver Business Journal 2019 Outstanding Women in Business Award; 8 times ColoradoBiz Top Woman Owned Company as well as Top 250 Private Companies placement; Colorado Women's Chamber of Commerce 2019 Top 25 Most Powerful Women in Business; and TalenTrust has been named an Inc 5000 company 2 years in a row.
Kathleen is honored to be named alongside such distinguished leaders in the Colorado Titan 100 CEO list for 2023. The annual Titan 100 awards celebration on June 1st, 2023, will be held at Wings Over the Rockies Air & Space Museum in Denver, CO. Wings Over the Rockies is located on the former grounds of Lowry Air Force Base. The museum is housed in the historic Hangar No. 1, built in 1939, and features dozens of historic airplanes, space vehicles, and interactive exhibits. This unique cocktail-style awards event will gather 100 Titans of Industry for an evening unlike anything that exists in the Colorado business community.
"On behalf of the partners and associates at Wipfli, we congratulate the Titan 100 honorees. From the first year Titans to our new Hall of Fame honorees, we appreciate the lasting impact each leader has made, and continues to make, in building organizations of significance both here in Colorado and abroad. Your ingenuity and creativity have set you apart, and the honor of being seen as a Titan is richly deserved," says Pete Aden, Partner at Wipfli.