The Importance of Core Values and Cultural Alignment in Hiring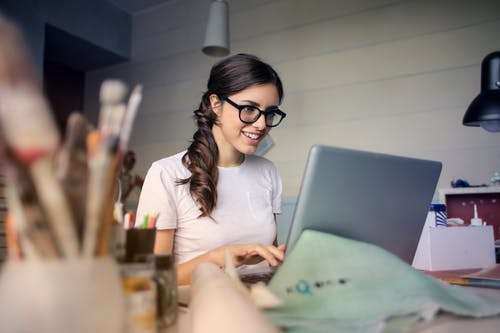 Why character and values should be stressed ~ September 2016
By Kathleen Quinn Votaw
Companies that look for strong character and values in potential candidates tend to be the most successful.
For many of us, this thinking contradicts everything we've been taught about how to hire or become gainfully employed. We invest in higher education and training, padding our resumes to impress. And although credentials certainly hold merit, today's most successful businesses are looking past the MBA in search of the intangible – values.
Who you hire, especially for those experiencing employee dissatisfaction and turnover, is just as important to your company brand as the products and services you sell. This means seeking out values in others that your company culture also espouses in order to best carry out your mission. Those individuals who, by nature, share a company's core values are most likely to make happy and fulfilled employees who foster community and stewardship, and who ultimately help drive achievement.
By incorporating values-based questions into the interview process, managers can weigh not just competency, but how people will mesh with the culture and carry out their roles.
What does your organization stand for?
Answer these questions when defining your company's culture and core values:
Is your company culture intentional, or has it evolved on its own?
What do you do to make people want to work there?
What makes someone a good fit for your organization?
Do you encourage teamwork?
How do you communicate, by email, meetings?
Are creativity and innovation encouraged?
Do mangers act as mentors?
Is professional development a priority?
Do you offer flexible work schedules and environments?
Do employees have opportunities for advancement?
Do you sense employees are inspired by the company's mission?
Do you trust your employees, and they you?
How values-based hiring affects your bottom line
Happy employees spread the word to other potential matches.
When core values are mutually shared, employees will adhere to them naturally.
Employees who are well-aligned with company values bond more effectively with customers, which strengthens sustainability.
Higher employee retention is just plain cost-effective.
When we focus on fostering values-alignment and happiness in the workplace, both employee and customer loyalty abound.
This content is from my new book, Solve the People Puzzle: How High-Growth Companies Attract and Retain Top Talent. The book features compelling research, specific personal and client stories, and key perspectives from top business leaders and experts–all in a format that's easy to read and prompts readers to act. It's an executive's guide to finding, keeping and growing the best. Buy it on Amazon today.
###