The Power of Crazy Good Perks: Unlimited vacation days for Employees? Think about it...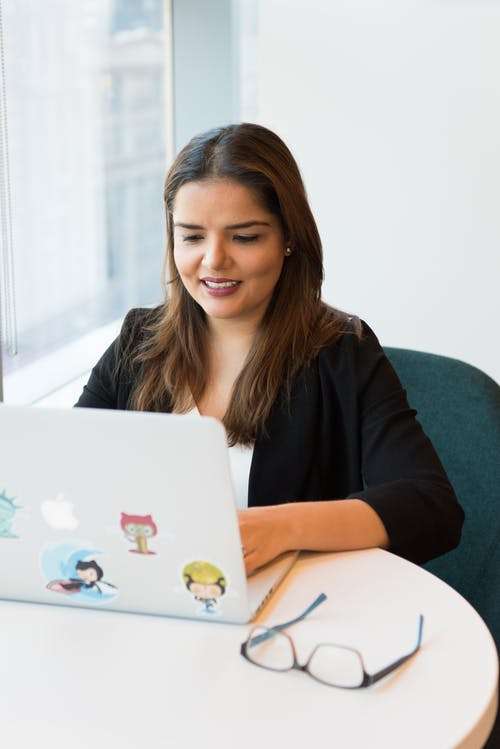 Would you give employees unlimited vacation days? Crazy-good perks are powerful.
By Kathleen Quinn Votaw
Are you a dinosaur if you still count employee vacation days? You may be soon. What about $3,000 subsidies for hybrid cars? Botox injections and tans? Subsidized childcare and summer camps? Life coaches? Allowing new mothers to bring their babies to work? Or, how about offering flex time, the most popular benefit of all?
How do your employee benefits compare with what's happening in the market? There's a trend toward crazy sounding perks that employees love and, as it turns out, benefit employers too—by increasing productivity and boosting retention.
Organizations of all sizes are experimenting with perks that add more trust, dignity, respect and love to the workplace—as well as employee loyalty. Google founders Sergey Brin and Larry Page have yet again achieved increased profits, revenue and share price based on their belief that "more benefits means happier employees, happier employees means more company loyalty, and more company loyalty means increased profits." Free onsite haircuts, swimming pools, gourmet meals and gyms—and onsite doctors—plus 20% of your time reserved for your own special projects—who wouldn't say the GooglePlex is a "totally awesome" place to work?
Google may be the king of benefits, but there are many other organizations increasing profits by following its example. Take Red Frog Events, a $45 million Chicago company that started with a $5,000 investment four years ago—where every employee has unlimited vacation days and meetings are held in a $100,000 tree house. The only vacation requirement is that employees make sure their work is getting done while they're gone—otherwise, no questions asked.
Productivity, CEO Joe Reynolds insists, has increased as a result of this policy because employees are treated like adults; administration costs are reduced because there is no need to track vacation time; employees feel appreciated; and the policy helps recruit top talent. And, by the way, Red Frog recently won the Chicago Innovation Award and the Chicago Tribune Best Workplace; and the U.S. Chamber of Commerce named them the "United States Small Business of the Year."
Open up your traditional mind
If you're proud of your two-week vacation policy and annual picnic, and still believe that employees can't be trusted to work at home or make wise decisions unless they are under your watchful eye, you'd better update your benefits policies. Try experimenting with some crazy perks and see what happens. You don't have to be a multi-million or billion-dollar company to show that you trust your employees and want to create an awesome culture.
Order in lunch once in a while; offer interest-free computer loans; make birthdays an extra vacation day; pay for child or pet care when employees travel for business; give parents time off to attend the school play; offer paid time off for volunteer work; provide flexible work hours—you can afford it. The most valued perk of all is telecommuting. Even half-time telecommuting would save companies, communities and employees more than $650 billion a year by increasing productivity; reducing office expense, absenteeism and turnover; and lowering environmental impacts (according to Wikipedia and others).
Allow employees to work from home sometimes. And don't forget the most affordable, highest ROI, and most appreciated benefit of all: saying "thank you." It's the basic perk that is in short supply in so many organizations.
Offer what works for you
Not all benefits work for all organizations. Depending on your business, telecommuting may not be possible, and month-long vacations may not make sense for many reasons. But there are things you can do to show that you trust your employees and understand that they have multi-faceted lives, interests and obligations—and limited amounts of time. In fact, I would argue that you must get creative if you want to stay competitive.
We're already beginning to see a diminishing pool of quality employees in some fields and, as the economy recovers and more baby boomers retire, more companies will find it hard to attract and retain the employees they need. Make it easier for your employees to do their jobs and balance their work and home lives with unique and business-appropriate perks.
One employee tells the story of when he got married and his boss surprised him with a honeymoon at a resort. His reaction? "When a company does something like that for you, you're not going anywhere." What can you do to invoke that kind of loyalty? It's time to figure it out.
Kathleen Quinn Votaw is founder and CEO of TalenTrust, a unique recruitment firm that helps companies find exceptional talent to accelerate their growth. TalenTrust LLC is located in Golden, CO. Kathleen recently completed a two-year term as president of the Association for Corporate Growth (ACG), Denver. Reach Kathleen at kvotaw@TalenTrust.com or 303-838-3334 x 5