The Triple Bottom Line and Talent Management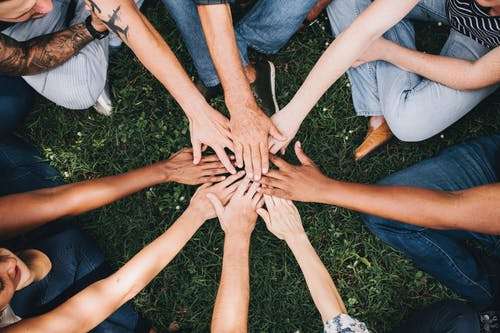 The triple bottom line and talent management ~ March, 2010
By Kathleen Quinn Votaw
Leading authors are writing about it; conferences are featuring it; and many are calling on corporations to report on it. The triple bottom line—people, profits and planet—has unofficially become a leading indicator. Rather than being measured solely on profitability, companies, and their customers, are increasingly adopting "the three pillars" to define business success.
The term "triple bottom line" was first used in 1989 by sustainability consultant John Elkington to define business success, and has since become a common term, although not well understood. It measures performance in three ways: by social, economic and environmental factors. This means successful organizations must demonstrate good working conditions for employees, commercial success and environmental responsibility. Increasingly, companies that pay attention to the triple bottom line see a sustainable competitive advantage—and it begins with talent management.
Leading to greater profitability
As Peter Drucker aptly put it, "Management is about doing things right – but leadership is about doing the right things." The triple bottom line is about doing the right things, beginning with how you treat your employees. Treating employees right means several things in triple-bottom-line parlance, including:
Paying a fair "living wage," a minimum hourly wage that would afford a reasonable standard of living
Providing healthcare, profit sharing, ongoing training and openly addressing employee needs as they arise, such as eldercare and childcare
Awarding bonuses only after triple-bottom-line goals are met in all areas
Linking manager's pay with sustainability and staff well-being as well as performance (as more companies are beginning to do)
Creating a healthy work environment
Giving back to the community at large
Increasingly, employees (and customers) want to be involved in something that makes a difference; and that means leaders must engage employees in something larger than company profits.
In a 2007 Center for Creative Leadership survey, researchers found that 73 percent of leaders surveyed reported that the triple bottom line is important to organizational success, and 87 percent agreed that it will be increasingly important in the future. Corporate leaders with a triple- bottom-line vision believe that three competencies are important in engaging their organizations in sustainable thinking: a long-term view, communication, and influence. Using these competencies to increase employee engagement, these leaders feel their organizations can benefit from increased revenue and market share, employee retention and community support.
You can't ignore the benefits
All of the benefits of effective talent management apply to an organization's triple-bottom-line commitment, probably times three. They include:
It's easier to attract the best talent—It's generally acknowledged that the most important corporate resource now and in the future is talented employees; and many of the best candidates pay attention to corporate social and environmental responsibility as an important company attribute.
It's easier to retain top talent—Today's environment is competitive, and keeping your most talented employees is a challenge; talented employees tend to stay with organizations longer when they have meaningful work. Retention is pure profit to the bottom line.
Engagement increases productivity—There is a strong connection between meaningful work and productivity; employees engaged in the triple bottom line give back enthusiastically to their work at the company and in the community. As a bonus, the company image is enhanced.
In addition to the advantages associated with talent management, by adhering to the triple bottom line, your organization can: increase market share, lower expenses, decrease risk, enhance investor appeal, increase efficiency, improve product quality, and strengthen your competitive position.
It doesn't take much to see that if you want to succeed, adopting the triple bottom line is a given.
Skip the greenwashing
As with any corporate initiative, authenticity is critical. In the world of the triple bottom line, greenwashing, or publicizing sustainable practices when they're not really true, can be deadly in terms of employee morale and reputation in the market. Your organization will thrive with a strong commitment to the triple bottom line. And your employees will happily take on the mission.
Kathleen Quinn Votaw is founder and CEO of TalenTrust, a Recruitment Process Outsourcing (RPO) firm that helps companies accelerate their growth by hiring exceptional talent. TalenTrust LLC has offices in Golden, CO. Kathleen is president of the Association for Corporate Growth (ACG), Denver . Reach Kathleen at kvotaw@www.talentrust.com or 303-838-3334 x5.