Featured Position - Functional Business Analyst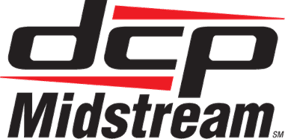 Are you a collaborative business analyst that has expertise in working on cross-functional teams? Are you an expert in translating and implementing the needs of multiple departments from an IT standpoint? Are you looking for an opportunity to work and learn new tools, help institute those tools, and grow within an organization? Do you want to join a company where you have the ability to think outside the box in a very agile-type environment? If so, this this is the job for you and we need to talk!
About DCP Midstream:
DCP Midstream is the largest processor of natural gas and natural gas liquids producer ensuring the country has clean energy to warm homes, manufacture goods, and produce consumer products. We are a "must-run" company and we are committed to greater in everything we do—from operating efficiently, reliably and safely to being a responsible community partner. Headquartered in Denver, Colorado, DCP Midstream operates assets in 17 states.

Position Overview:
The Functional Business Analyst is a subject matter expert (SME) in the Human Capital Management and Payroll systems and processes. You will be the liaison between HR and IT, and will collaborate with HR leadership to understand to translate strategies into requirements that facilitate the IT HCM application strategy and services provided to HR. This will consist of the design, configuration, implementation and day to day support of DCP's HCM and Recruiting applications. You will also research, troubleshoot, resolve and implement the tools to our Workforce Management needs.
What You'll Be Doing:
Work with IT and HR to understand issues and come up with solutions to complex business challenges
Configure the Oracle Cloud Applications to meet requirements, continuously identify functionality gaps and solutions for configuration, reports, interfaces, data conversions and application extensions, and create and maintain all documentation for application set-ups
Develop and execute test scripts based on client needs, including end-user documentation and materials and training.
Share knowledge to continually improve implementation methodology
Post go live support and delivery
What You'll Need to Succeed:
Experience with HCM implementations/upgrades and experience with Taleo ATS
Extensive Oracle Cloud experience in implementing HR/Benefits and Payroll/Time
Proven ability to identify and articulate needs across multiple departments
Working knowledge of HR processes
Effective communication skills
Ability to influence
Time management skills
8 years of experience in a lead BA role
Bachelor's Degree in Human Resources, Computer Science, Information Management or similar
What's Next?
Apply online here, and we'll be in touch ASAP to discuss whether this opportunity could be the right fit for you.
It has been and will continue to be the policy of DCP Midstream not to discriminate against any employee or applicant for employment because of their race, color, religion, national origin, age, sex, sexual orientation, gender identity, gender expression, veteran status, disability, or other legally protected status