Dare To Be Vulnerable as a Workplace Leader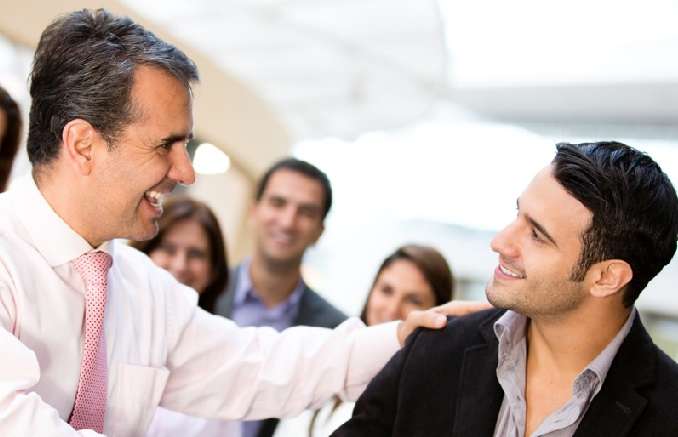 ~ Why not always knowing can be the right answer - September 2016
By Kathleen Quinn Votaw
Most of us struggle with vulnerability, viewing it as weakness. After all, as humans, we inherently fear failure and rejection.
But when we dissect the word's definition – beyond defenseless and exposed − we find that vulnerability can also imply accountability, obligation and openness. In an empowering, not deflating way.
In company cultures, embracing vulnerability is essential to riding out waves of crisis that are a part of any organization at some point. This is especially the case with high-growth companies that often find themselves in the throes of uncertainty. The healthiest companies are those that dare to look within for brokenness.
People, as I have stressed, are a company's most valuable assets. The right ones – those with a positive attitude and who are motivated and aligned with your values – will appreciate a manager's willingness to be forthcoming about problems, and even find purpose in contributing to solutions. Keeping the lines of communication open between leadership and staff will naturally quell apprehension during times of change.
Attributes of the vulnerable executive
Effective leaders do the following:
Listen and empathize. Employee devotion can depend on the interest leaders take in each of their people.
Show sincere interest in the personal goals of their people, including career and family.
Exercise respect. Small things like returning phone calls and email go a long way. So can empowering, rather than micromanaging, recognizing individual achievements and providing commensurate compensation. Those who feel well-treated will in turn treat customers in the same manner.
Admit to not always having the answers. It's okay to tell employees you don't know; in fact, great things can happen when a team figures things out together.
Share fears with employees while acknowledging the risk that comes with achieving success.
Understand with compassion that people have lives outside of the workplace, and collaborate with employees for the best solution when personal circumstances hinder their performance on the job.
Leading with vulnerability demonstrates bravery, and truly effective managers check their egos at the door. By approaching each hurdle with candor, conviction and optimism, such leaders will grow closer to their employees and ultimately their customers.
This content is from my new book, Solve the People Puzzle: How High-Growth Companies Attract and Retain Top Talent. The book features compelling research, specific personal and client stories, and key perspectives from top business leaders and experts--all in a format that's easy to read and prompts readers to act. It's an executive's guide to finding, keeping and growing the best. Buy it on Amazon today.
###